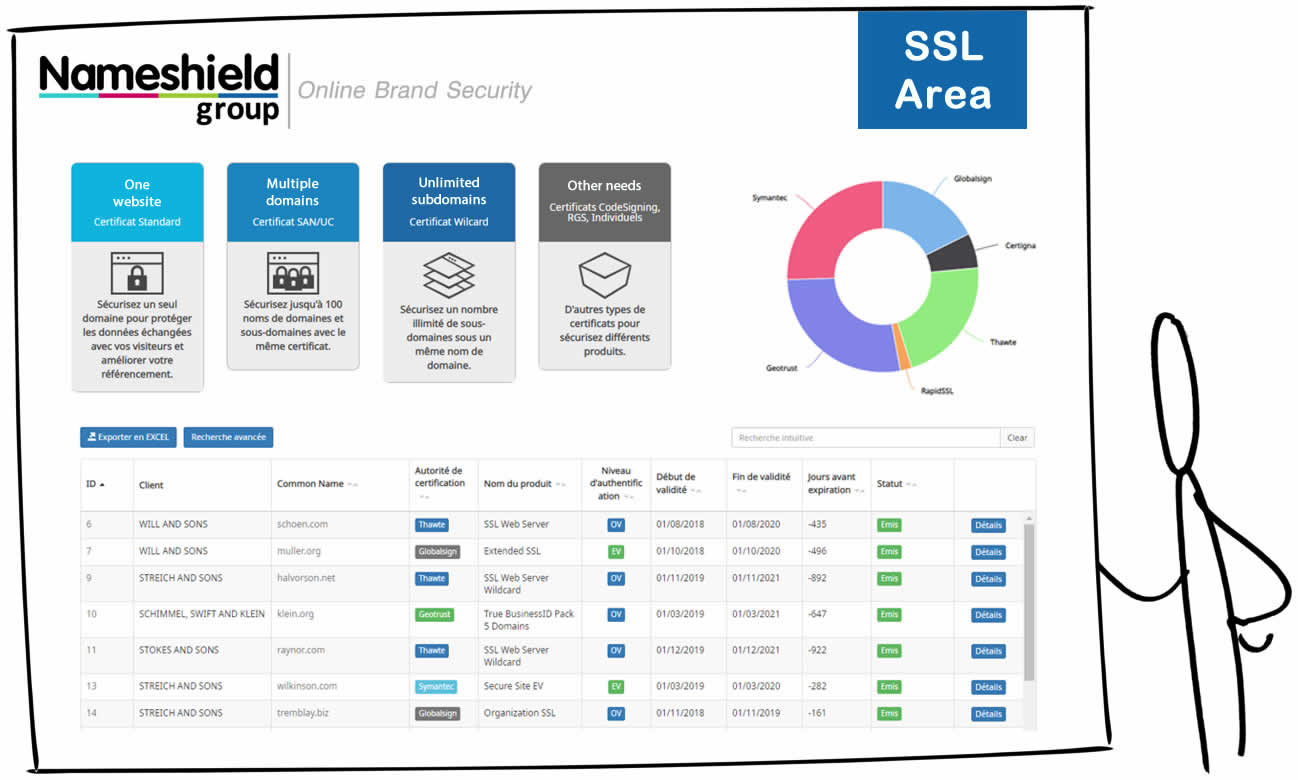 More user-friendly, more comprehensive, more attractive… our brand new and improved Nameshield SSL interface is being launched on Thursday, June 13th allowing you to manage all of your certificates.
You will now have access to key metrics on your certificate portfolio, to different certificate lookup views (such as complete portfolio, detailed overview, certificates nearing expiry, pending orders, expired or revoked certificates), to an Organization and Contact management tool and a redesigned ordering system.
Lastly, a decision support tool has been included in the interface to help you choose the certificate that's right for your needs.
The certificate range has been updated to cover all types of certificates, SSL, RGS, Code Signing, Individual certificates and with all levels of authentication.
The SSL team remains at your disposal for a demonstration and a complete user guide is available covering all possible operations and actions.
Contact us directly at certificates@nameshield.net.