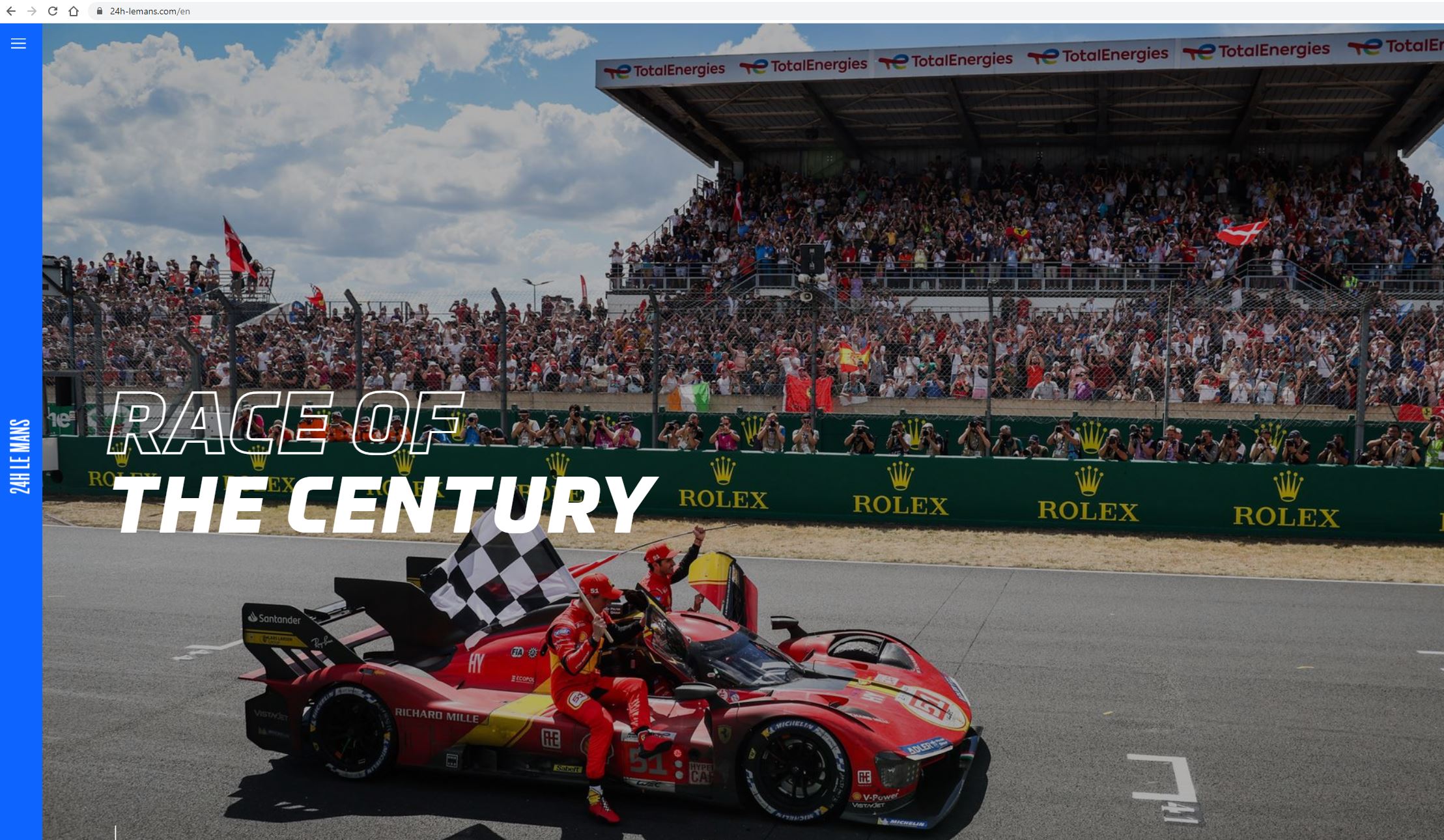 The weekend of June 10 and 11 marked the Centenary of the 24 Hours of Le Mans, the world's biggest race in endurance car racing. During the entire week, it was possible to attend the practice sessions and numerous events organized in parallel.
The long-awaited Centenary edition lived up to all its promises. Battles in all categories, tension right through to Sunday, and 24 hours later, it was Ferrari who came out on top and won the 24 Hours of Le Mans Race 2023, a victory 58 years after the brand's last success.
Followed by millions of people, this international event was able to rely on Nameshield's highly secure DNS infrastructure, offering permanent high availability, for its https://www.24h-lemans.com/ website. Traffic peaked throughout the event, and a record number of tickets sold ensured the success of the 24 Hours of Le Mans Centenary race!
Image source : www.24h-lemans.com