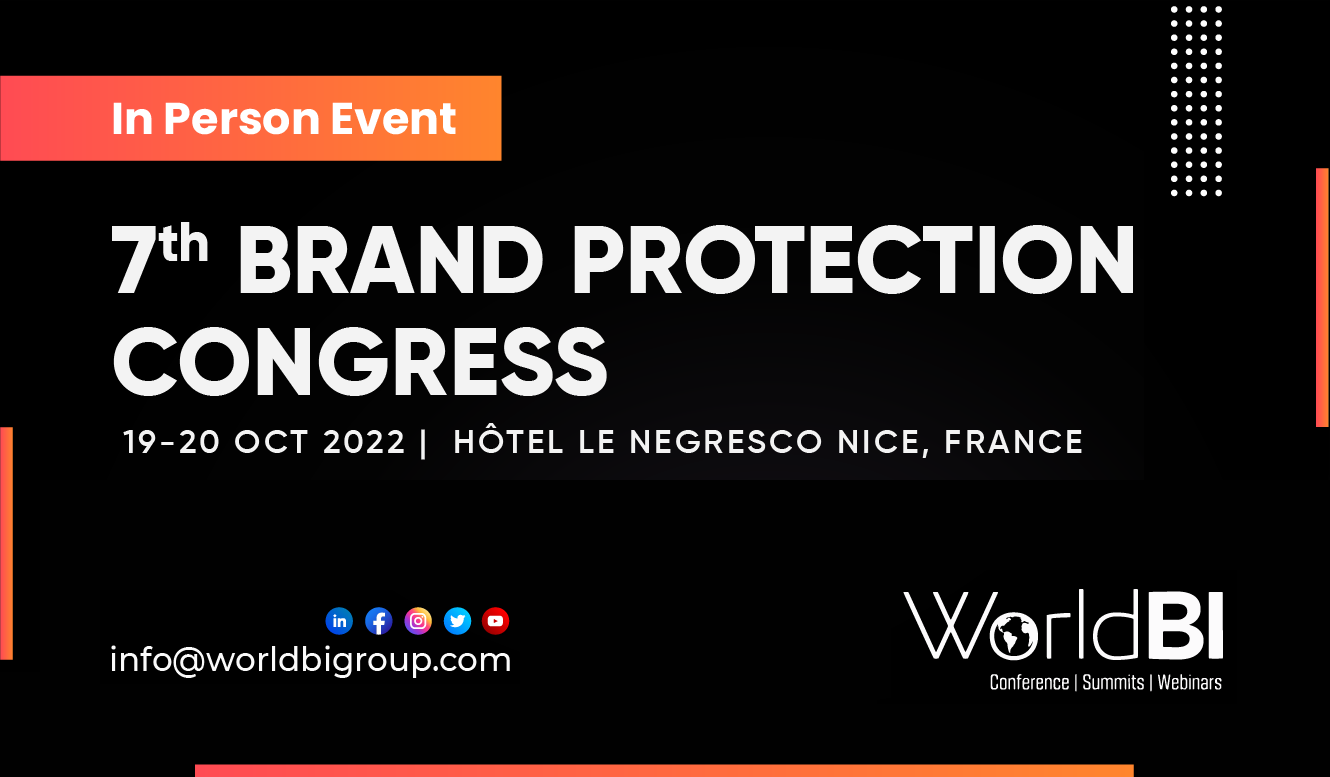 The global outbreak of COVID-19 has given cybercriminals the opportunity to take advantage of the situation to sell counterfeit products. Protecting the organization's intellectual property and consumers' trust is now more important than ever.
The Brand Protection Congress is a high-class brand protection event which aims to allow brand owners to discuss the industry challenges they are facing and their potential solutions.
This 7th edition will take place in Nice, at the Hotel Le Negresco, on October the 19th and 20th. The topics range from the various online anti-counterfeiting tools, the latest technological developments, the liability of intermediaries, and the various methods that brands have adopted to protect their rights.
Meet us at the event, booth n°8.
With nearly 30 years of experience in online brands protection, Nameshield assists brands in order to protect, monitor and defend their digital territories.
Nameshield has developed effective and relevant tools, associated with an expert consulting offer allowing brands to preserve their integrity and assert their rights.
Meet our experts and discover our full range of monitoring and services:
Domain names monitoring (new registrations / content / whois etc.)
Web and social networks monitoring
Trademark and domain names portfolio audit
Remediation solutions, recovery procedures and acquisition by our in-house legal department.
For more information and to register, please visit the event's website: https://worldbigroup.com/7th-Brand-Protection/