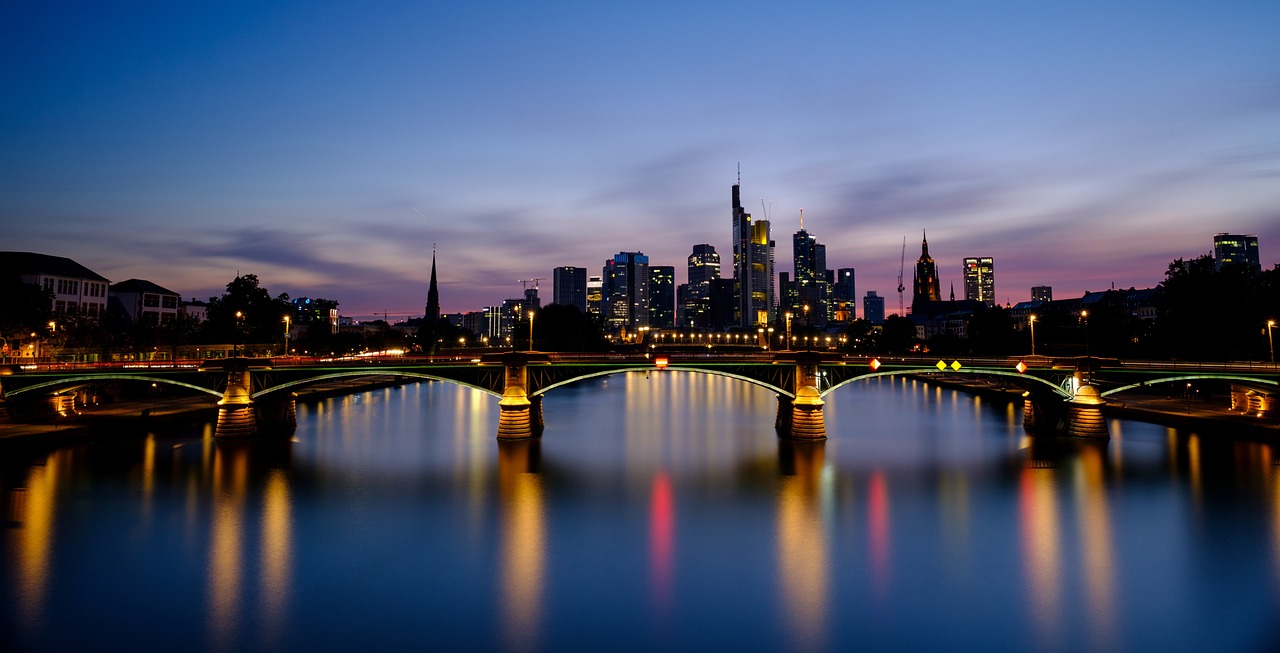 In 2018, ICANN, which is in charge of allocating domain names and IP addresses, confirmed DENIC eG as the data escrow agent for registrars on behalf of the ICANN organization, alongside provider Iron Mountain, which has since been taken over by NCC Group. Five years later, on July 17, following a new call for tenders, ICANN has confirmed DENIC Services as its sole accredited escrow agent for the next five years. A fine recognition for this European player and subsidiary of DENIC eG, which notably manages .DE, Germany's geographical extension with over 17 million domain names.

Stefan Pattberg, Director of DENIC Services, took the opportunity to answer our questions.
Could you please remind us what the role of a data escrow agent is?
It is important for the stability of the global Internet that domain names are not only being granted but accessible all the time, independently from the financial, operational, or legal status of the managing registrars or registries at a certain time. Obviously, the registration data is an important asset for a registrar or a registry, often the most important one, because it represents the relationship to the customer and is the source of income for the service providers. But it is not only of economic importance. There are also additional policy requirements and even legal regulation like GDPR to consider when handling such data.
The role of the Data Escrow Agent is to ensure that the registration data that is belonging to a domain is always safe and available, even in case that a registrar or a registry in charge of managing a domain are failing. In such a case the mission of the Data Escrow Agent is to release the registration data to another service provider taking on board the role of the previous failed party. That is a very important security feature for domain holders, making sure that their domain will always be available, and the ownership is always certain. If there is no need to release such a deposit, it is the duty of the Escrow Agent to safeguard the registration data according to all relevant policies and regulation in a manner, that there is no risk for the depositor that the data could be lost to a competitor or anybody else not being authorized to access it. Registries and Registrars using Data Escrow are delivering the registration data, daily or weekly, as so-called deposits to the Escrow Agent. A deposit is a composition of all relevant registration data in a special form, highly encrypted and even electronically signed by the sender. The agent validates the deposit. That means the agent checks whether the received deposit is from the right sender, is intact in its full integrity and that the data format is compliant to the international standards. The result of the validation is then being reported to all parties involved, the depositors and the beneficiaries. That creates transparency and transparency creates trust.
In what way is the designation of DENIC Services as the sole ICANN-accredited escrow agent significant from the point of view of data protection and security?
When ICANN started the Data Escrow program well back in 2007, there was only one Data Escrow Agent that has been chosen as Designated Escrow Agent for registrars. Designated Escrow Agent means that ICANN has selected this agent in a very ambitious process, checking the technical, financial, and operational capacities of such an agent, and that ICANN is paying this agent for the service being delivered to the registrars. So, if a registrar is working with a Designated Escrow Agent there should be high certainty about the stability and the quality of the service which is free of charge for the registrar. If the registrar wants to deposit with a non-designated data escrow agent, fees must be paid and the registrar needs to do all the checks, that ICANN is performing during the selection process, on its own.
The sole Data Escrow Agent in 2007 was an US-American company, following the US law and regulation. ICANN saw the upcoming need in 2017 to offer a solution being GDPR compliant. GDPR increased the level of data privacy in advantage of domain holders but raised questions about locations of data storage, transfer of deposits in and out of the European Union etc. After a Request for Proposal process in early 2018 , ICANN decided to nominate a second Designated Escrow Agent which was DENIC. To get the best focus on the service quality for customers, DENIC created DENIC Services as the new service provider for Data Escrow and Anycast DNS services to the Domain Name Industry. That was only five years ago.
As a German company and GDPR on the horizon, we have decided to build the new Data Escrow application with privacy-by-design. The two data centers that we are using for a GDPR-compliant 365 days, 24 by 7 service are within the European Union, one in Frankfurt and the second one in Amsterdam. Since the beginning of DENIC Services it was important, that we proof trustworthiness to our customers, especially in IT security, business continuity and data privacy. We are certified according to ISO27001 and ISO22301. The data centers are operated by DENIC which is having a famous track record in running critical infrastructure without downtime and in a safe and secure manner for more than 25 years. So, I think that using DENIC Services as the sole ICANN-accredited escrow agent takes a lot of worries away from registrars. They can focus on their core business, and we promise that "WE PROTECT YOUR BUSINESS."
In March this year, ICANN started a new selection process for one or more global Designated Data Escrow Agents. We understood this as a challenge to show that we are not only the best option for those registrars and registries being under the GDPR regime, but even for others that must respect other legislation and data privacy regulation. Hence, we have built a second Data Escrow infrastructure in North Virginia in the USA. That means, registrars and registries have the choice now, where their deposits should be stored. Both infrastructures deliver the same kind of security and safety and run accordingly to the same service level agreements provided by ICANN.
The top reputation that we have in the market today, our track record of annual innovations, and the aspect of being able to give registrars the choice for the location of storage seem to be compelling to ICANN and now we are the Sole Designated Escrow Agent for all ICANN accredited registrars around the globe.
How did you feel about this designation?
We are very proud to be selected for this role which is of high importance for the stability of the global Internet. We see this designation as an appreciation for our hard work over the past five years. We did not only rethink Data Escrow from scratch, but we have also delivered new innovations all the time. We wanted to be the market leader in technology, service quality and customer satisfaction since day one, and we have achieved it. But we also accept this challenge with a certain humility. We know how big the task is and that despite all the preparation, we will experience things that are unplanned and unforeseen. But I'm sure that we have the right attitude, motivation, the necessary expertise and also the joy of serving our customers in our team to cope with it.
Do you think it will help to consolidate the multi-stakeholder model that was initiated by ICANN with the IANA transition completed in 2016?
That is one of the challenges for us. We must proof within the next five years that having one sole Designated Escrow instead of two, ends up with a better service and better results for the community. Having a working multi-stakeholder model in place, which is accepted by almost all parties involved, is a value per se in our today's world. Is there room for improvement? For sure. We have many ideas how to improve the Data Escrow process and how to get more value out of it. But most of the times, we withdraw new ideas because it seems to be too complicated to come to a conclusion in a timely manner. With all the advantages in having a multi-stakeholder model in place, time is always an issue. If you look at the discussion and the planning around gTLD 2.0, I have the feeling since my beginning, that it is always happening in two years from now, but we are never coming closer to it. Having only one Designated Escrow Agent being in direct communication with all accredited registrars should help us, to re-gain some of the speed that we may have lost.
What are the next steps envisaged by DENIC Services to organise the transition to this new responsibility?
We are planning a transition period of around 12 months which is managed and monitored closely by ICANN. More than 2,500 registrars will join us in that period. This will multiply the number of our customers and the number of domains being escrowed with us. The good news is that we are well prepared for this. As soon as a customer has passed the data escrow change process with ICANN, we send out credentials to the customer for our Data Escrow Control Center. This portal not only delivers all kind of information about the daily business with 365 days, 24 by 7 approach, it offers a new on-boarding feature that puts the registrar in control of the on-boarding and offers a semi-automated process up to the successful delivery of the first deposit to us. For registrar groups or families, we offer a special server-to-server communication via Restful API, so that the technical service provider is controlling the whole on-boarding process in a fully automated manner. These two innovations only have reduced the time needed for on-boarding from weeks to days by purposefully reducing the number of potential error sources.
Registrars that are looking for more information about our service can visit the website welcome-rde.denic-services.de. This website provides answers to the frequently asked questions, offers a lot of information to download and invites to register for the webinars that we are offering for on-boarding.
And not to forget, during all the selection process, ICANN was very much valuing the service quality and was insisting in the expectation to get the same kind of service level for all new registrars that the existing customers are appreciating. We have therefore agreed to double our Data Escrow customer service team which is a huge invest in addition to all the IT development that we have made before. Hence, from October onwards, we will have one customer service teams for all registrars already on-boarded and a second team trained and focused on on-boarding of registrars joining us.
Interview conducted by Nameshield on 18-07-2023.