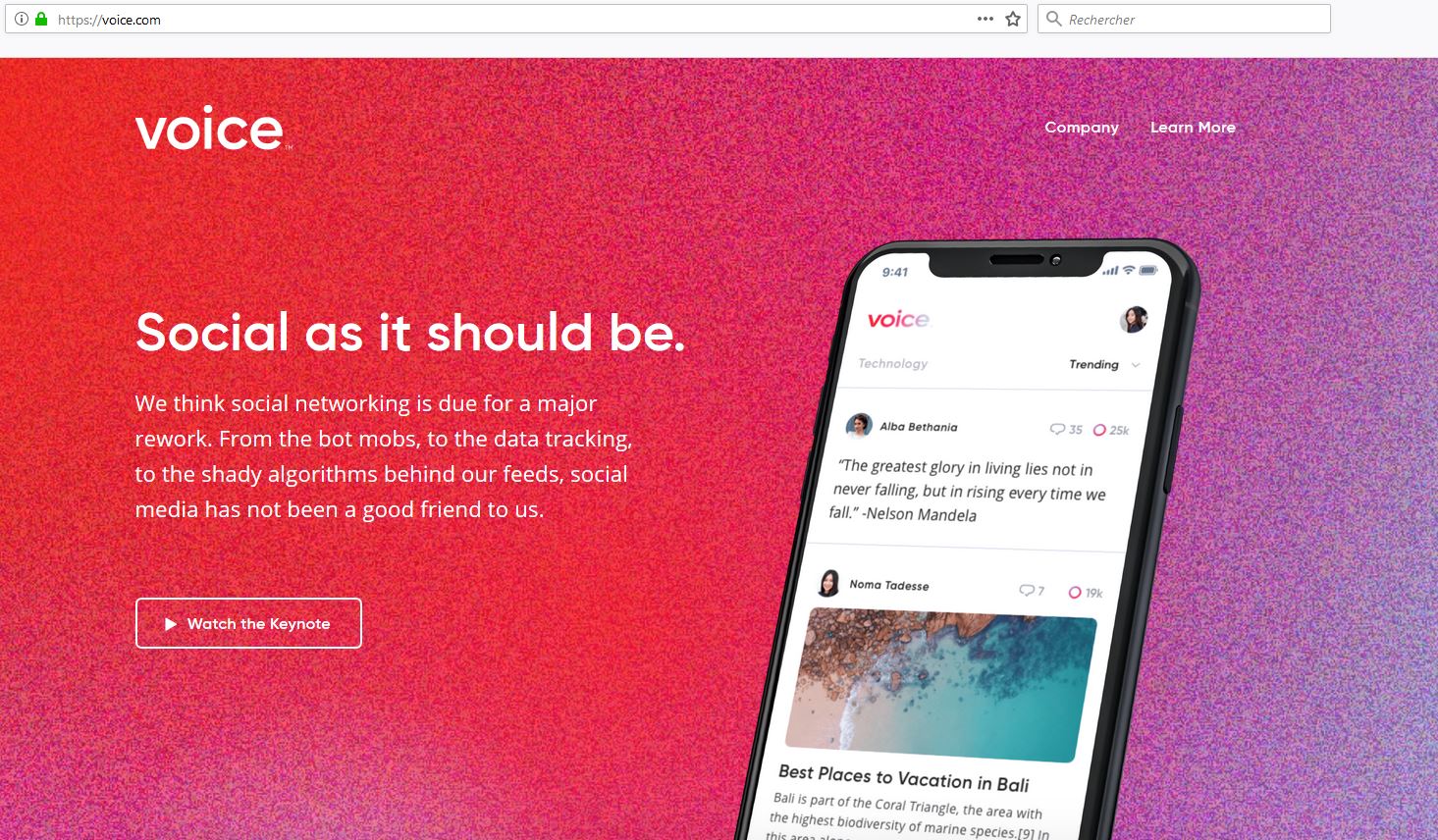 Block.one (EOS), the startup behind the EOS cryptocurrency acquires the voice.com domain name for the amount of $30 million.
This is how the Chief Marketing Officer of MicroStrategy explains this acquiring at a high price: "Block.one has made a smart strategic decision in choosing Voice.com to be the internet domain name for its new social media platform. The word "voice" is simple and universally understood. It's also ubiquitous ― as a search term […]. An ultra-premium domain name like Voice.com can help a company achieve instant brand recognition, ignite a business, and massively accelerate value creation".
It places this sale in the top 5 of the biggest domain names' sales:
Lasvegas.com $90 million in 2005.
CarInsurance.com $49.7 million in 2010.
Insurance.com $35.6 million in 2010.
PrivateJet.com $30.18 million in 2012.
Voice.com $30 million in 2019.
After having raised more than $4 billion through a fundraising in cryptocurrencies (ICO), the startup Block.one plans to use the domain name with the aim to compete with the social media platform Facebook.
The social media platform VOICE is opened since June, 1st 2019.
At a keynote, EOS' CEO Brendan Blumer and Dan Larimer Block.one's CTO, presented VOICE as an absolute alternative to everything that represents Facebook.
"Our content. Our data. Our attention. These are all incredibly valuable things. But right now, it's the platform, not the user that reaps the reward. By design, they run by auctioning our information to advertisers, pocketing the profit, and flooding our feeds with hidden agendas dictated by the highest bidder. Voice changes that."
In order to differentiate from Facebook, VOICE will function on the following basis:
VOICE will operate on EOS blockchain, which is upgrading to a faster version 2 for the occasion;
An anti-bot policy and other trolls will be implemented, without more details disclosed on the technology approach;
The blockchain will be public;
The arbiter of what must be seen or not, will not be the algorithm but the consensus;
Regarding security, a partnership with Yubico, makers of the Yubikey was announced. EOS seems to aim for an integration with WebAuthn, a standard for authentication without password recently approved by the W3C.
In other words, EOS wants to propose a model opposite to Facebook: the control by everyone of their personal data and their possible monetization.