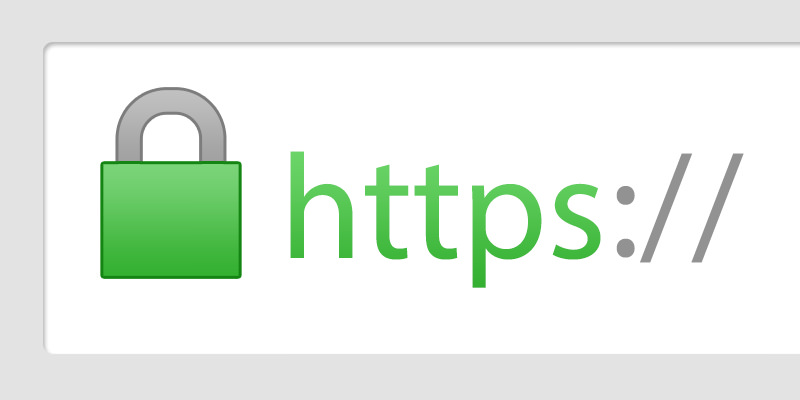 In a recent article in this blog, we mentioned the arrival of Chrome 68 in July 2018 and the fact that HTTP will be considered "not secure" from then on. Well, this is not the only weapon that Google is planning to use to encourage large-scale adoption of encrypted websites.

You may not be aware, but Google has submitted a number of applications to ICANN as part of the new TLD program, and as a registry, they have secured the management of 45 top-level domains*. Just as the .bank and .insurance extensions have very strict security rules, Google has announced that they will apply HSTS implementation and pre-loading to their new TLDs therefore making HTTPS implementation mandatory.
What is HSTS?
HTTPS Strict Transport Security (HSTS) is a way in which browsers automatically enforce HTTPS-secured connections instead of unsafe HTTP. For example, if the website http://www.nameshield.net is on the list, a browser will never make insecure connections to the website, it will always be redirected to a URL that uses HTTPS and the site will be added to its list of sites that must always be accessed through HTTPS. From thereon, the browser will always use HTTPS for this site, whatever happens, whether the user has accessed the site via a Favorite, a link or simply by typing HTTP in the address bar, he has nothing more to do.
HSTS was first adopted by Chrome 4 in 2009, and has since been integrated in to all major browsers. The only flaw in the process is that browsers can still reach an unsafe HTTP URL the first time they connect to a site, opening a small window for attackers to intercept and carry out such attacks as Man-in-The-Middle attacks, misappropriation of cookies or the Poodle SSLv3 attack which was very much in the news in 2014.
A fully secured Top-Level Domain
HSTS pre-loading solves all this by pre-loading a list of HSTS domains into the browser itself, eliminating the threat of attacks. Even better, this pre-loading can be applied to entire TLDs, not just domains and subdomains, which means that it becomes automatic for anyone who registers a domain name ending in that TLD.
Adding an entire TLD to the HSTS pre-upload list is also more efficient because it secures all domains under this TLD without having to include all of the domains individually. Since HSTS pre-load lists can take months to update in browsers, TLD setup has the added benefit of making HSTS instant for newer websites that use them.
HTTPS deployment will be obligatory for .app and .dev extensions
Google is therefore planning to make HSTS mandatory for its 45 TLDs in the coming months. What does that mean? Millions of new sites registered under each TLD will now be HTTPS (and domain owners will need to configure their websites to switch to HTTPS or they will not work). In order to use a .dev, .app, .ads, .here, .meme, .ing, .rsvp, .fly … domain name, you will need to acquire an SSL certificate and deploy HTTPS.
Our team is at your disposal for any questions related to TLDs, domain names or SSL certificates.
* Google's 45 TLDs: .gle .prod .docs .cal .soy .how .chrome .ads .mov .youtube .channel .nexus .goog .boo .dad .drive .hangout .new .eat .app .moto .ing .meme .here .zip .guge .car .foo .day .dev .play .gmail .fly .gbiz .rsvp .android .map .page .google .dclk .search .prof .phd .esq .みんな .谷歌 .グーグル