New product development is exciting – and costly. In addition to the essential R&D, market research and marketing initiatives, all products require a name which is (ideally) distinctive and available. Finding the right name in itself is a costly business that involves many steps: name & logo creation, trademark research, brand validation & strategy, trademark filing and protection). Depending on where you plan to launch and therefore protect your product name will define the costs which will probably range from $5,000 to $50,000+.
A failed product is a costly error for any company. In addition to the wasted time the failure can haunt companies for years to come. Now a new museum is opening in Sweden to celebrate these failures and hopefully to help companies learn how to succeed.
The Museum of Failure (museumoffailure.se) opens in Helsingborg in June this year with the tag line "Learning is the only way to turn failure into success". The collection consists of over sixty failed products and services from around the world, many of which have carefully created trademarked names. The founder Samuel West comments that even big and competent companies fail. It is important to create a culture that accepts failure and learns from it.
Here are some of the branded exhibits which have failed for various reasons ranging from poor design to products that were just plain awful or simply useless.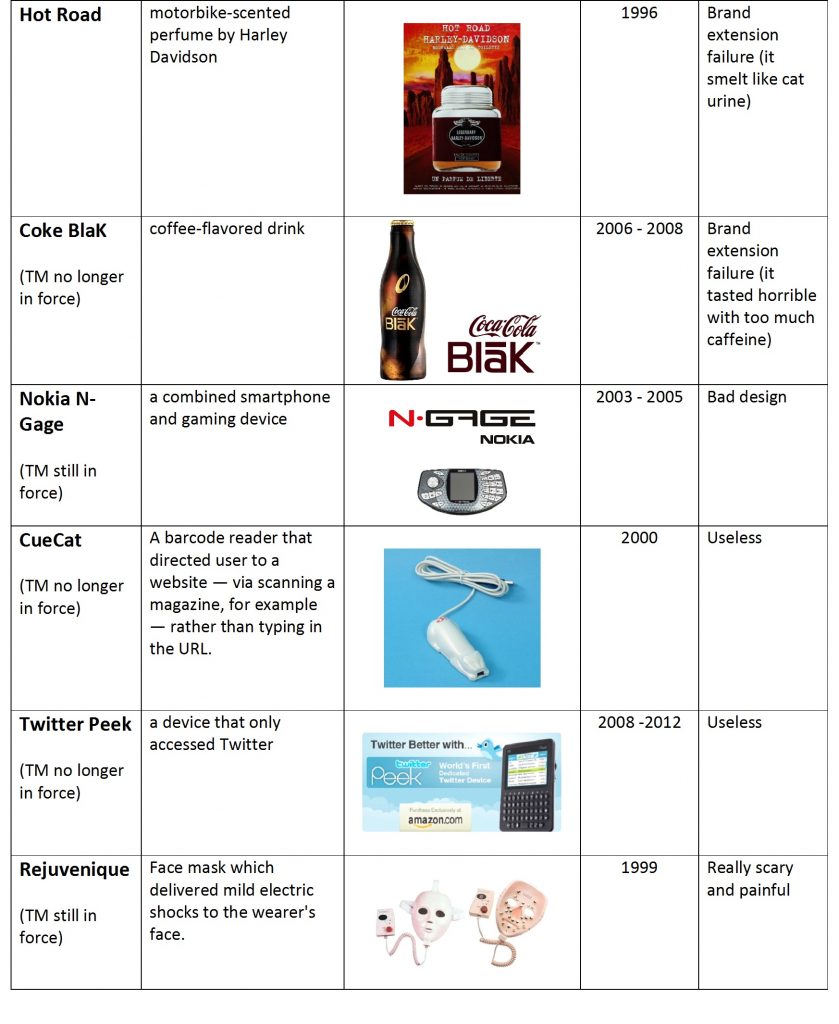 One interesting exhibit on display is a board game called Trump, The Game. This was similar to Monopoly but with Trump dollars, Trump properties and T-shaped game pieces. Trump, The Game was launched in 1989 but only sold 800,000 units instead of the estimated two million copies. It was re-released in 2004 but still failed to impress. It is interesting to note that the original trade mark is no longer in force but a new application was filed in the US at the end 2016.