The dangers of the Internet are not to be taken lightly. Phishing, cybersquatting or typosquatting are often the cause of disasters, which can threaten the company's future.
Brand managers can quickly become panicked by the dangers behind these risks. That's why it's important to learn where the risks lie and how you can best counter them. That said, what are the benefits for brand owners of innovative and powerful solutions like dotbrand?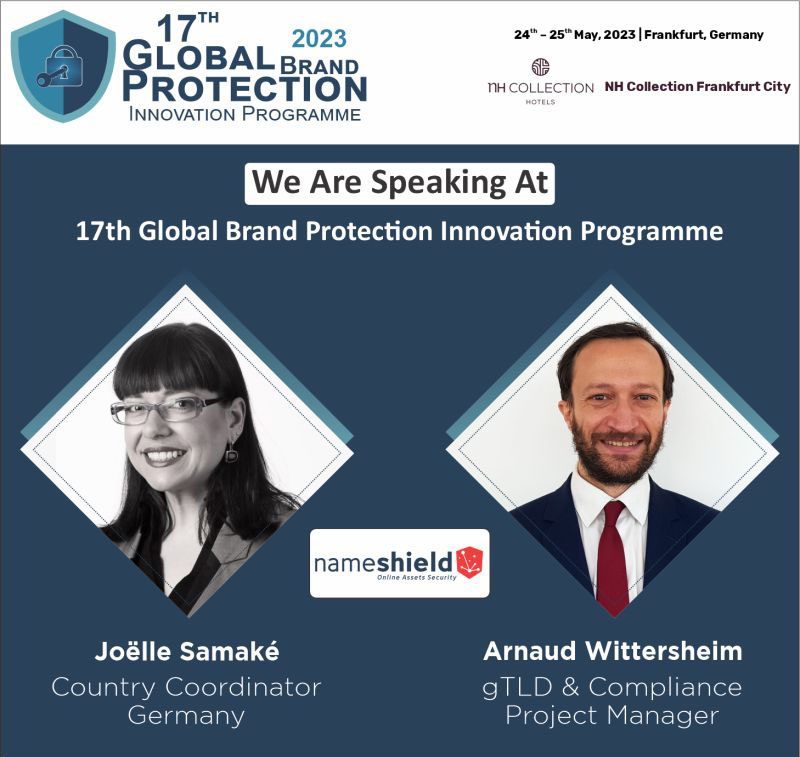 At the 17th Global Brand Protection Innovation Programme 2023 in Frankfurt am Main, brand and domain experts, Joëlle Samaké and Arnaud Wittersheim will present compelling monitoring and defence strategies.
Come and visit us to learn more about how you can best protect your brand and benefit from innovative and secure solutions for your domain names.